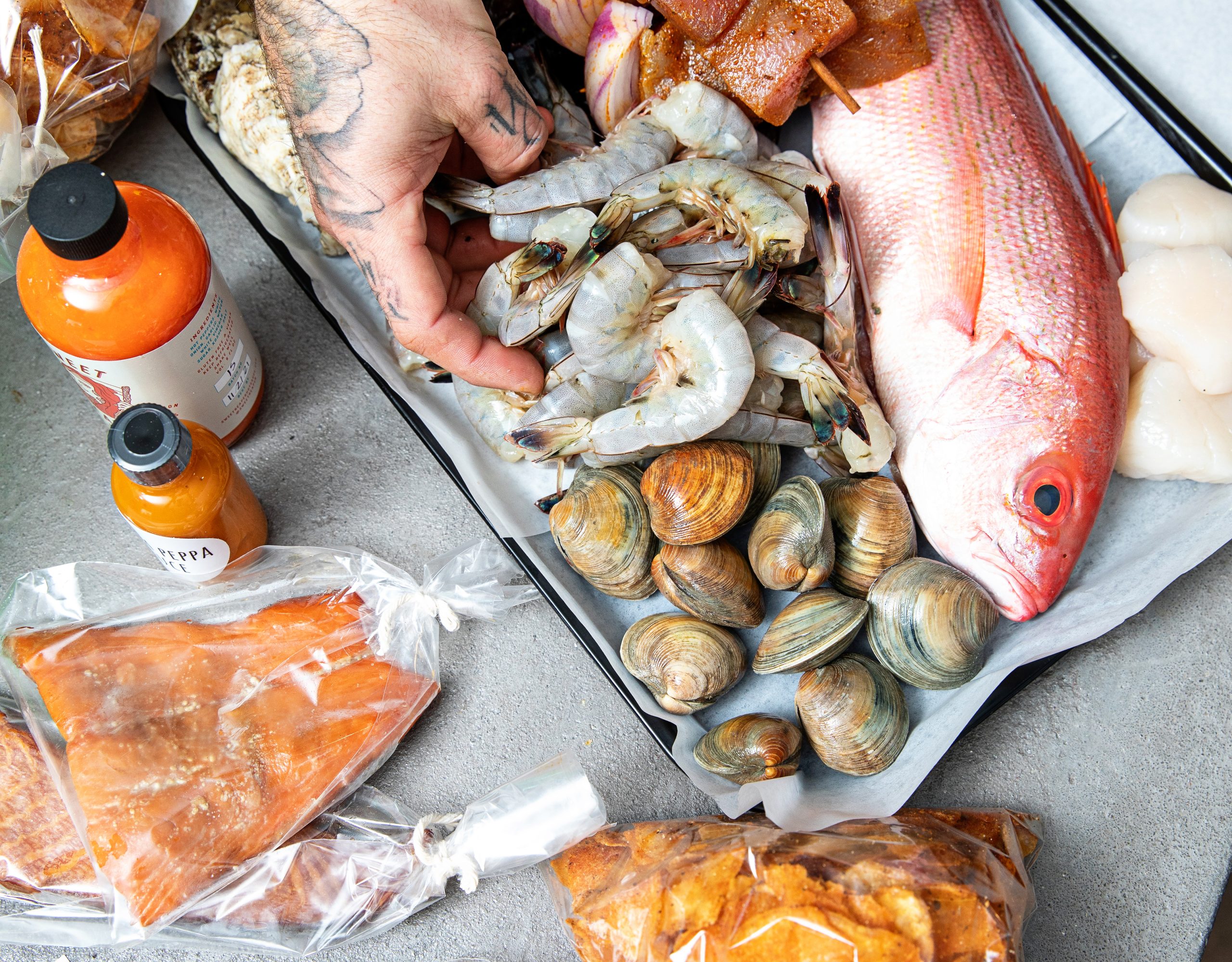 CUDACO. MISSION
CudaCo. was founded on the premise of providing fresh, sustainably sourced seafood to the greater Charleston community. Therefore our #1 priority is in sourcing: we look locally first and then regionally– supporting companies that align with our ethos and ethics. On any given day, we have a variety of the freshest local and national seafood offerings- our market is based on sustainability and sourcing vs. demand. Watch to learn more about our sustainability practices and how we give back.
GET READY FOR FOOTBALL
Enjoy Game Day with ease and stop by CudaCo. for the goods! Beer, baked oysters, shrimp + cocktail sauce are here for you to take home! Toss our baked oysters in the oven at 400 degrees for just 7 minutes, pair them with our shrimp + cocktail sauce (always a hit)…and don't show up anywhere empty handed, grab some beer while you're here. We've got the best selection of local brews, chilled and ready to go.