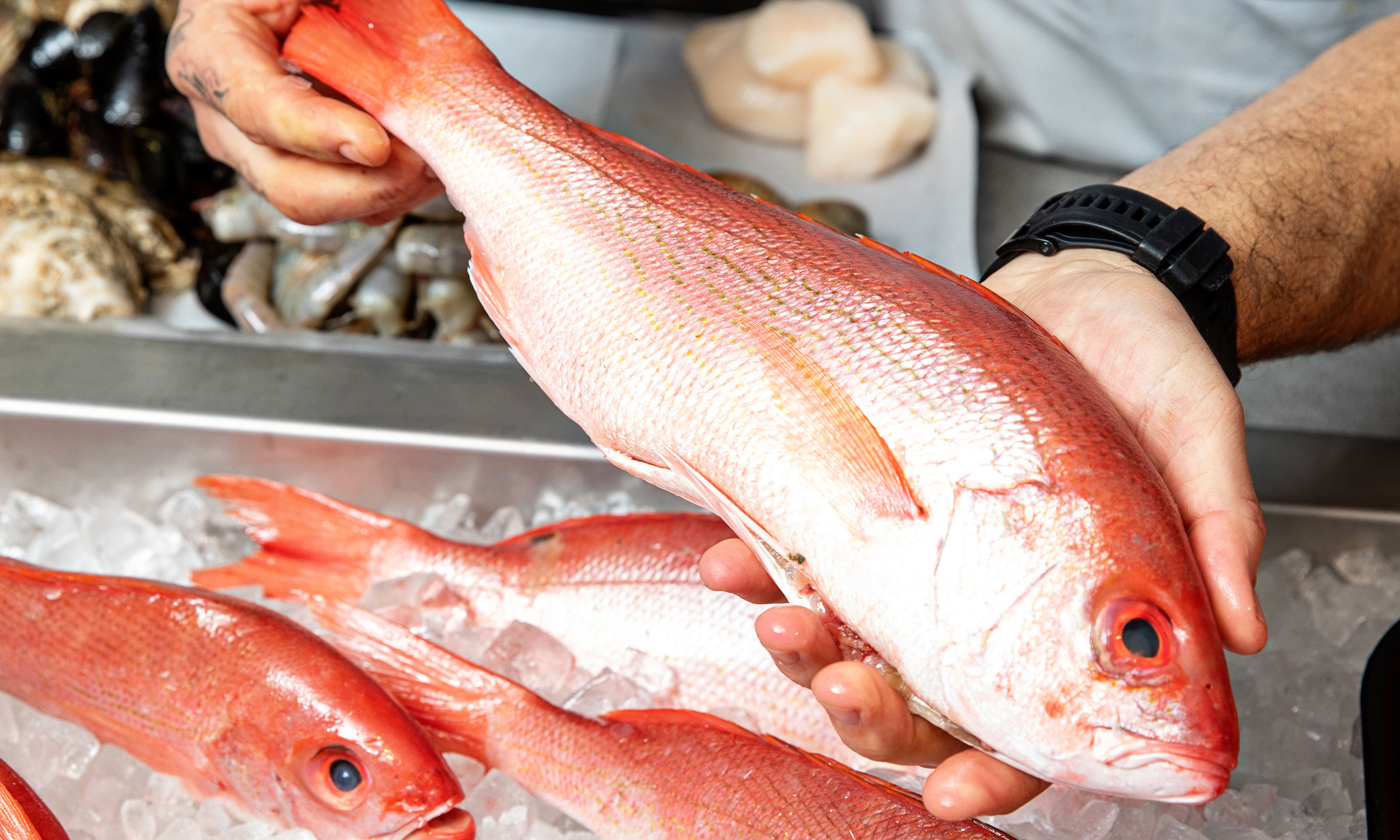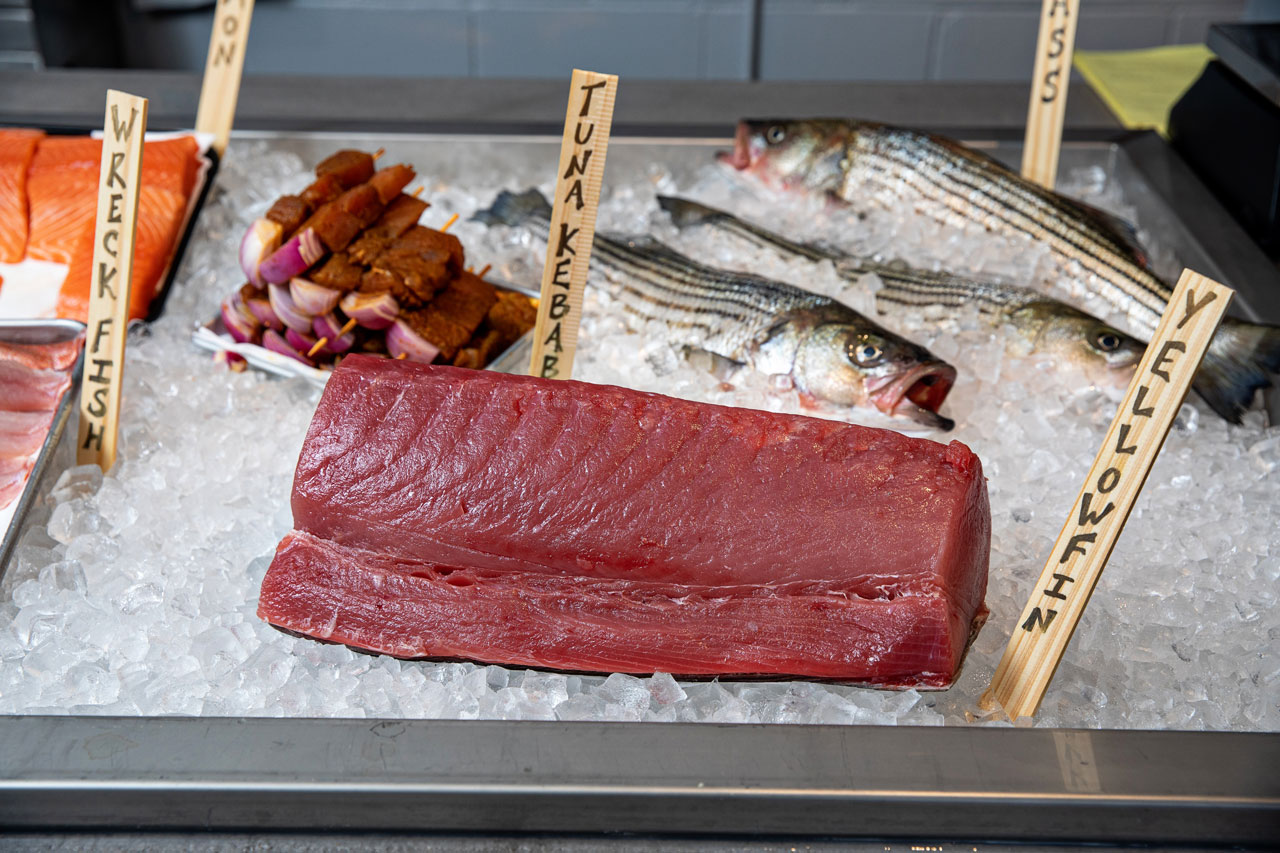 Cuda Co. Fresh Seafood Market
CudaCo. was founded on the premise of providing fresh, sustainably sourced seafood to the greater Charleston community.
Therefore, our #1 priority is in sourcing: we look locally first and then regionally– supporting companies that align with our ethos and ethics. On any given day, we have a variety of the freshest local and national seafood offerings- our market is based on sustainability and sourcing vs. demand.
Packaging is another key priority at CudaCo. We work with companies to ensure the highest standards of quality at the lowest possible carbon footprint for all of our products. It is essential to us that we become changemakers in the industry, as such, we invite you to be part of the movement knowing that your purchase helps support a more sustainable future for aquaculture.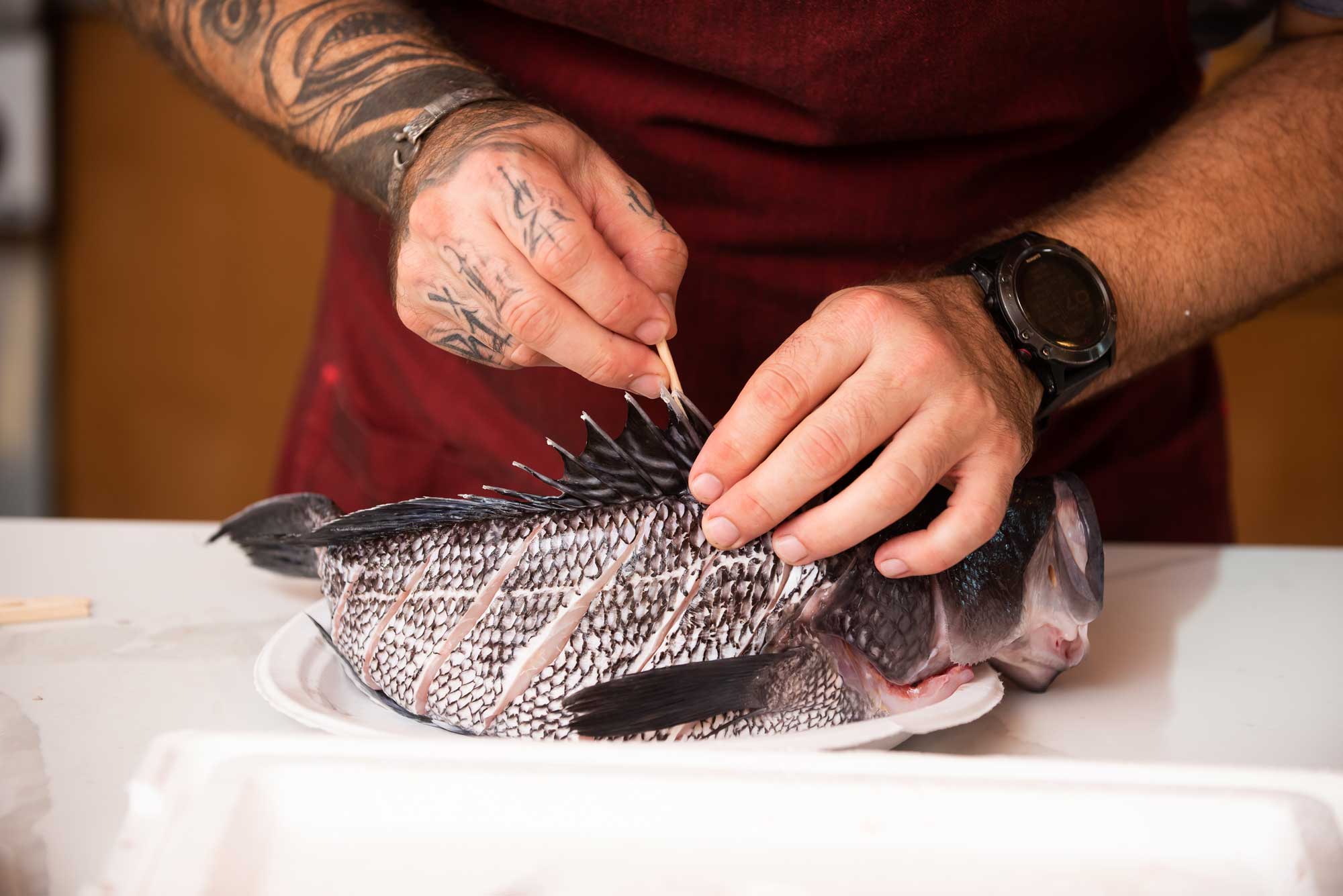 SHELLFISH
Local SC Oysters




Kiawah cups, Second sisters

Select Oysters


House (VA, MD) + Premium (from all over the East Coast, ranging from here in our backyard all the way up to Maine)

Local Bulls Bay Clams


tumbled by the ocean currents that result in hard shell exterior & nice meat interior
Local McClellanville Shrimp


(chem free)

Prince Edward Island Mussels




sourced from one of the most sustainable fisheries in the world

Nantucket Sea Scallops

Snow Crab

King Crab

Lobster Tails
FISH
Tuna




Yellow fin & big eye

Grouper




Black, snowy, red, yellow edge, wreckfish

Salmon




from Patagonia, Chile

Snapper




B liners, American reds

Sea Trout




local SC

Mahi




very sustainable, getting to full size within one year

Swordfish




local favorite, steak style filets great for grilling and seasoning

Triggerfish




an under-desired fish in years past, great example of how lesser sought after fish can become more popular as chefs highlight them

Sea Bass


highly available and sustainably managed, found up and down the East Coast

Flounder


sourced from the Carolinas, provides amazing 'flounder roe'

Halibut


caught off the coast of the NE, the original ceviche fish

Porgy

Squirrel Fish

Whiting

Lionfish
In order to ensure the best possible market experience, we butcher your fish based on your preferences and prepare the 'whole fish' so it's easier for you to cook at home. We also carry an array of skewers, flavored and seasoned ready to go on your grill or cast iron skillet, as well as an assortment of frozen and ready-to-eat items to make dinner as simple and delicious as possible.
CUDACO. SEAFOOD SPECIALS
Local Clusters
Our local oysters that grow wild here in the Low Country. We source these from our local community and share them with friends and family during our 'oyster roasts,' one of the most Charlestonian activities one can engage in. Why eat Local Low Country Oysters?
The Kiawah Cup
Our own single oysters which we think are one of the best oysters in the world. Want to learn more about Local SC Oysters?
Super Soft Shell Crabs
Chris John has developed these with local peeling houses where the crabs are 'plucked' out of the tanks early before the shell leathers too much. These crabs can be delivered quickly and daily to our local markets making the 'super softies' a nice option for local restaurants.
Roe Shrimp
Crawfish Boil
In season we take special orders for these critters, they help fertilize rice fields, which makes them a sustainability all star.
Pints of Oysters from NC
no need to put in work, they have been shucked for you!
Lump Blue Crab
a must for crab cakes!
Our staff is always prepared to answer questions about any market or menu items – they are experts in helping choose the right selections, flavor profiles and pairings.